BLOGCREW



× Revy ≡ Black Lagoon ×
╫ D.Gray-man Blogcrew // Aleister Crowley ╫
† D.Gray-Man ∞ Arystar Krory †
Kido Jyou in Digimon Blog Crew
★ I'm Toganou Shouzou in the ES21 LJ Crew!
Rosso the Crimson in Final Fantasy VII Blog Crew
Edea Kramer in Final Fantasy VIII Blog Crew
‡ Final Fantasy → Kuja(IX) ‡
Amarant Coral in Final Fantasy IX Blog Crew
Logos in Final Fantasy X/X-2 Blog Crew
Judge Ghis in Final Fantasy XII Blog Crew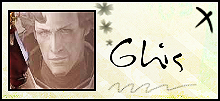 ┌ Shimura Shinpachi ◙ Gintama ┘
■ Yamamoto Takeshi ♠ Katekyo Hitman Reborn! ■
« Chin Ii Sou ∩ Saiyuki »
Dist the Reaper in Tales of the Abyss Blog Crew
Botta in Tales of Symphonia Blog Crew
『 xxxHoLiC × Haruka Domeki 』







MY SHIPS


『I SHIP...ABENOBASHI MAGICAL SHOPPING ARCADE Abe no Seimei♥Masayuki♥Munemune』
『I SHIP...D.GRAY-MAN Tyki Mikk♥Arystar Krory』
『I SHIP...FINAL FANTASY(XII) Al-Cid Margrace♥Larsa Ferinas Solidor』
『I SHIP...FULLMETAL ALCHEMIST Jean Havoc♥Kain Fuery』
『I SHIP...GUNDAM WING Treize Kunshrenada♥Zechs Marquis♥Chang Wufei』
『I SHIP...HELLSING Father Alexander Anderson♥Father Enrico Maxwell』
『I SHIP...KATEKYO HITMAN REBORN! Superbi Squalo♥Yamamoto Takeshi』
『I SHIP...RANMA 1/2 Shampoo♥Mousse』
『I SHIP...REVOLUTIONARY GIRL UTENA Touga♥Saionji』
『I SHIP...SAIYUKI Chin Ii Sou♥Cho Gonou(Hakkai)』
『I SHIP...SLAYERS Gaav♥Valgarv』
『I SHIP...SOUSEI NO AQUARION Pierre♥Jun Lee』
『I SHIP...TRINITY BLOOD Petros♥Ion Fortuna』
『I SHIP...WOLF'S RAIN Hubb♥Cher』
『I SHIP...YAMI NO MATSUEI Muraki Kazutaka♥Watari Yutaka』







FANCREW


☺ D.Gray-Man Fancrew ♬
[✗] Allen Walker
[✗] Kanda Yuu
[✗] Rabi
[✗] Rinali Li
[✗] Miranda Lotto
[✗] Arystar Krory

[✗] Timcanpy

[✗] Reever Wenningham
[✗] Johnny

[✗] The Millennium Earl
[✗] Tyki Mick
[✗] Debitt
[✗] Jasdero








LOVE



antiva is my wife husband courtesy of
marry_a_ljuser ♥♥♥ And
ironfist is my unofficial second wife husband! ♥♥♥

Trio Quartet of awesome;
thekiwikitten staring as Agent Foreskin //
antiva staring as Agent Penis //
emcyclopedia staring as Agent Testicles(aka Harbls) //
ironfist staring as Commissioner Pubes.

♥★KatKimmeth OT3★♥


This right here is the best original fantasy game to ever be made. So you better go fucking join it, you bitches.






LiveJournal
Trading Cards
Paid Account Edition
thekiwikitten


User Number:

9502776

Date Created:

02-13-2006

Number of Posts:

161

A strange creature from a far away place. Perverted, very very perverted, but sweet. And loud. Good God someone put a gag on this girl! Has tendencies to be a faggot, proclaim a love of lady-bits/male-bits, and draw bad, bad art. And occasionally RP.
Strengths: Loyal to a fault. Extremely perverted; can name ten different ways to remove a person's undergarments without said person even noticing. Kind and friendly. Strong-willed. Super hot, bitches.
Weaknesses:

Lack of money management. Compulsive. Has a tendency to flail and forget things under pressure. Procrastinator. To the extreme. Easy to distract.

Special Skills:

Supaa Happi no Jutsu; the ability to cheer her friends up by just being a gigantic faggot. Connection Lost orz; unfortunately a not-so-good skill, where her internet connection critically fumbles. Used often.

Weapons:

Boobies of Power.

Fandom Love:

Final Fantasy series; Tales of...; Silent Hill; Shadow Hearts; Resident Evil; Ghost in the Shell; Samurai Champloo; Reborn!; Digimon; and a bunch of other shit.

Make your own LiveJournal Trading Card!
Brought to you by
crossfire